Home
Ford Motor Company inside sources are reporting the newly redesigned–but still highly secretive–2015 S550 Mustang will make its debut with a limited edition, 1,000 unit run of 2014 1/2 Mustangs.
---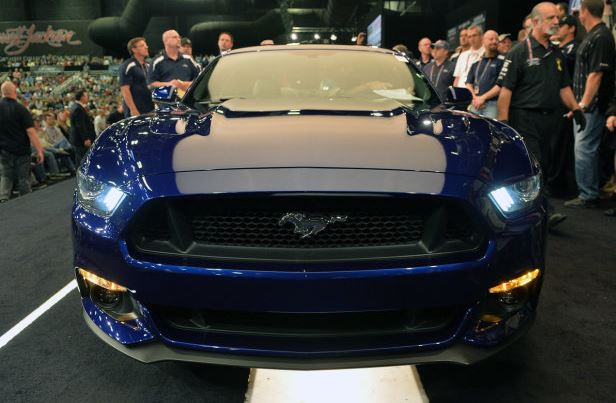 On January 18, 2014 in Scottsdale, Arizona at the Barrett-Jackson auction the first retail production 2015 Ford Mustang GT auction lot# 3010 was sold.
Ford put this car up on the auction block to help raise money for the JDRF (Juvenile Diabetes Research Foundation). The hammer dropped and the Mustang was sold for $300,000.00 dollars which will be presented to the JDRF.
The winner will be able to choose the options of his new mustang by picking either automatic or manual transmission. Also they will get to pick the interior styling and color of the GT Mustang.
This Mustang will be signed, sealed and delivered by the design and development team in appreciation of the donation to JDRF.
"We're thrilled to be able to take advantage of Mustang's popularity to help achieve the dream of ending juvenile diabetes," said Ford North America car marketing manager Steve Ling.
Oct 27 (Car & Driver) was saying that this is the new 2015 Mustang would look like this (below)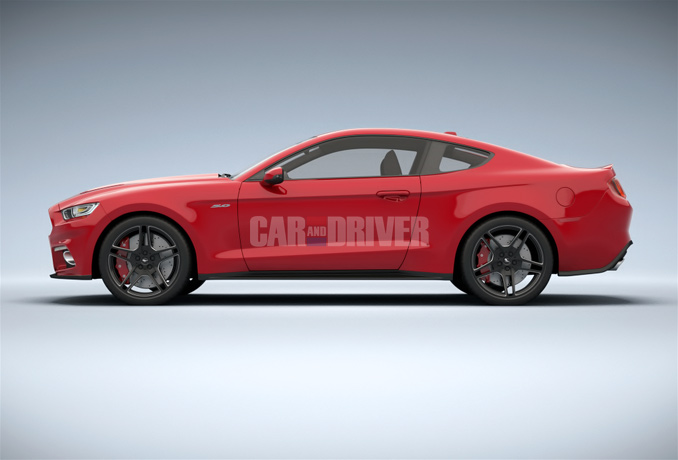 Concept Artwork by Car and Driver (2013)
Below is the real 2015 Mustang image from Ford.com
Oct 16 (Reuters.com) - The long wait will be over soon for hard-core Mustang fans: Ford Motor Co plans to unveil the next-generation 2015 Mustang later this year, several months ahead of the car's 50th anniversary, and has invited auto writers for a sneak peek next week.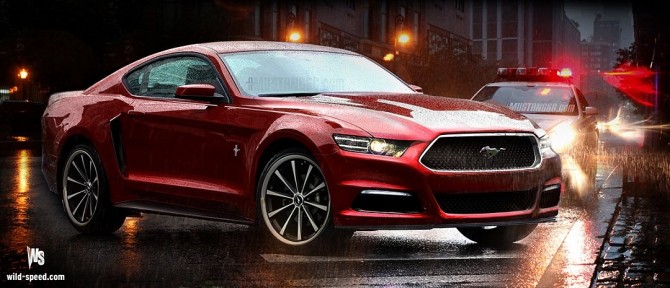 The Mustang is getting its first complete overhaul since 2005, including a more modern design, a more nimble chassis and more efficient engines and transmissions intended to broaden the car's appeal outside its core American audience, according to sources familiar with Ford's plans.
The automaker has invited small numbers of automotive writers, including European media, to its Dearborn headquarters for a sneak preview of the new Mustang, beginning next week, several sources said.
Hey Mustang friends, welcome to the MetalMustang.com club website.
Feel free to look around and check out the site. We also have a photo gallery which contains catigorized image.