Member Articles
The articles listed below were written by our users.
Note: New articles must be approved before they are displayed on the site.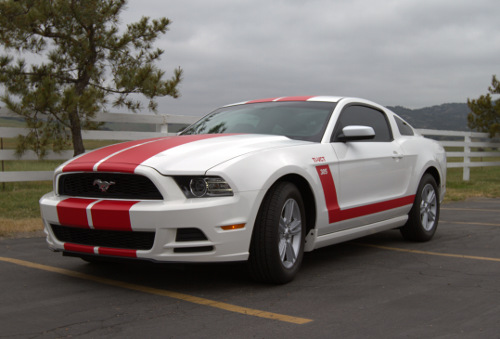 The Ti-VCT Mustang started its life as a simple plain white base model 2013 V6 Mustang coupe.
Next came the bold rally strips, the side striping theme which was based on the early Boss Mustangs. These stripes were not from a pre-cut striping kit but from two 12"x20' rolls of permanent vinyl. The side stripe lettering was done on a small sticker-cutting machine run by a kid in the local shopping center.
The exhaust has been upgraded to include Magnaflow axle-backs for a more old-school throaty sound.