By  Drew Phillips RSS feed
Posted Sep 23rd, 2009 11:29AM
---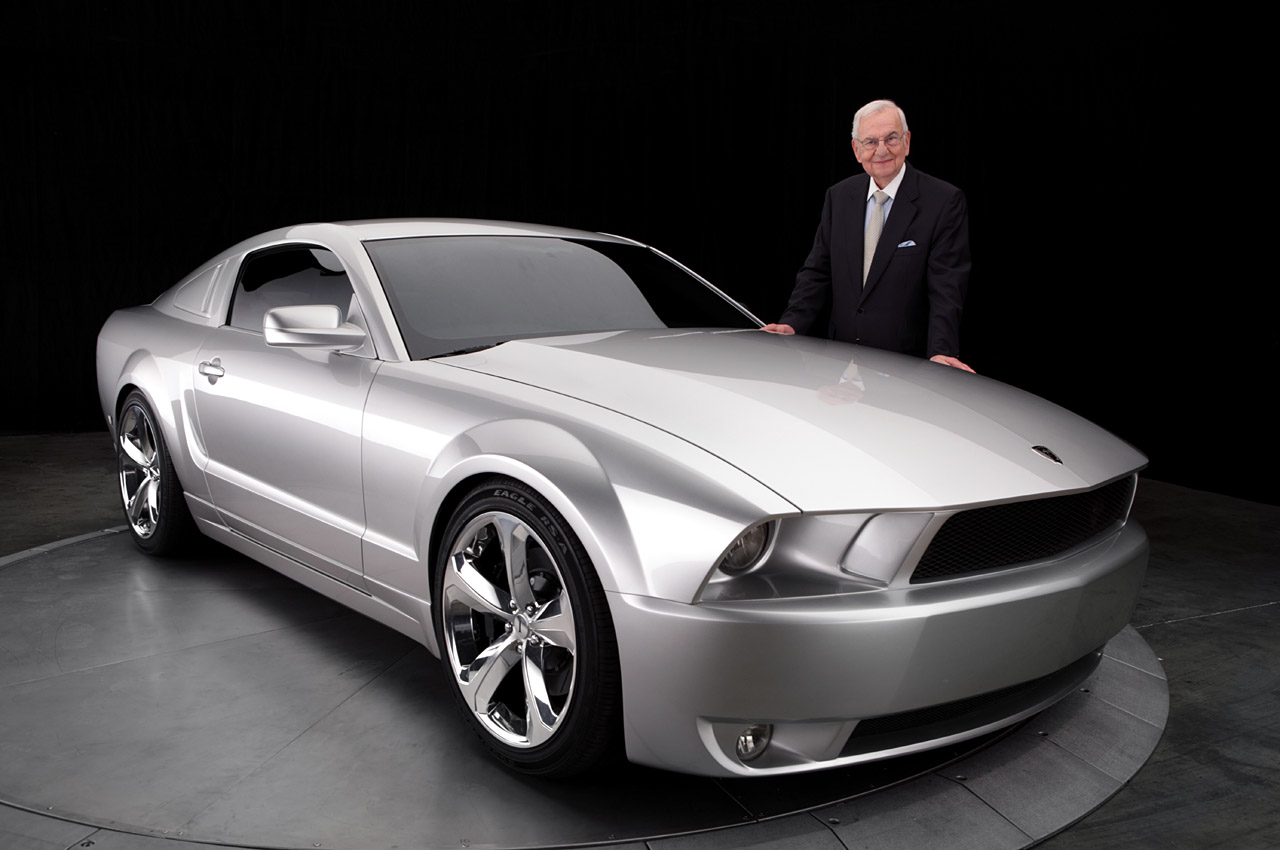 Iacocca Silver 45th Anniversary Edition Ford Mustang
With its Metalcrafters-sculpted body, Lee Iacocca's Silver 45th Anniversary Edition Ford Mustang is one of the hottest pony cars on the market. Unfortunately, it's one of the most expensive too. I Legacy, the company in charge of building the car, recently announced that pricing for each of the 45 examples available will start at $89,950. That's about $10,000 more than the GT500KR or more than triple the base price of a 2010 Mustang GT. If you want items like the Ford Racing supercharger or the big brake kit, you're looking at nearly six figures.
Are we surprised? If anything, we're surprised the price
tag isn't more. Creating custom coachwork for a vehicle isn't cheap, especially when the cost is only spread over 45 cars. Think about it – Jim Glickenhaus had to pay Pininfarina around $3 million to turn an Enzo into his one-off P4/5. Okay, so that might be comparing apples to oranges, but you get the point. Putting new skin on a car isn't cheap. At least one person agrees - the first example was sold at auction for $125,000 at the car's unveiling. Iacocca's Mustang might not be everyone's cup of tea, but we expect Galpin Ford, the sole dealer for the car, to find a home for the other 44 cars. Hit the jump for the press release to read more about the special 'Stang.
*More Images Click Here
PRESS RELEASE:
I Legacy, the team responsible for introducing the stunning Iacocca Silver 45th Anniversary Edition Ford Mustang, in concert with Galpin Ford, announced today that pricing on the iconic, limited edition cars will start at $89,950.
Built by Gaffoglio Family Metalcrafters, a company known for building some of the most awe-inspiring concept cars for numerous auto manufacturers for more than 28 years, the Iacocca Mustang is a breathtaking vehicle that utilizes the latest in Ford performance technology with a style and panache that screams Mustang fastback.
The car is an exceptional piece of modern-day coach building, an art dating back to the 1930s and 40s, reaching a zenith with European sports cars of the 50s and 60s. It is a hand-built example of an art form that is all but lost today.
By blending old-world craftsmanship, new-world technology, and uncompromising integrity, Gaffoglio Family Metalcrafters provides superb expertise with every car. Each of the 45 limited edition Mustangs is custom-built by a team of talented artists, using composite construction Laminates, a reinforced material that is primarily used in aerospace design.
"The Iacocca Mustang embodies all the elements of a car that will be a future collectible," said Keith Martin, publisher of Sports Car Market magazine. "It is stunning in appearance, will be built in limited numbers, and has top-flight performance. Further, given its true custom-built nature, it is being offered at a very reasonable price."
The hand-crafted vehicles, all painted in a specially-created Iacocca silver hue, are fabricated using only the finest tooling, with each part separately cured in an autoclave. As a result, every part of the Iacocca Mustang is extremely light but very strong.
The Iacocca-designed hood crest is custom-built by a distinguished jeweler and every emblem is hand-finished and polished. Front and rear wheels are cast aluminum and chrome plated for a sheen-like finish and the center caps are machined and also chrome plated.
While the exterior fastback design of the Iacocca Silver Mustang is compelling, the mechanical underpinnings are true American muscle. Two Ford Racing power options are offered for the normally-aspirated 4.6-liter Ford V8 300hp – *a Ford Racing 85 mm cold air kit with 320 horsepower or *an optional Ford Racing supercharger that delivers a head-snapping 400 horsepower. Both come with a factory Ford warranty. Drivers will harness the power through a quick-shifting 5-speed manual transmission.
Inside the Iacocca Silver Mustang, the interior is resplendent with luxurious touches that highlight the car's special heritage, including Iacocca Diamond Design leather seats with embroidery stitching, an Iacocca signature dash plaque with serial number, a leather-wrapped steering wheel with "I" badge and Iacocca-badged aluminum door sill plates.
The Iacocca Silver Edition Mustang is a collaborative effort by Lee Iacocca, designer Michael Leone, and Gaffoglio Family Metalcrafters, the world-class coachbuilding and Design Company in Fountain Valley, Calif. Galpin Ford, the largest volume Ford dealer in the world, is the exclusive dealership to offer these Iacocca Silver 45th Anniversary Edition Ford Mustangs to the public.
For more photos, videos, and/or information about the Iacocca Silver 45th Anniversary Edition Mustang and I Legacy, please log onto www.ilegacy.com.
For sales inquiries please call Galpin Ford's Iacocca Mustang specialist, Brandon Boeckmann at 1-800-829-0744.