The other day my family and I were driving down highway 23 down towards Malibu (California). When I was coming out of a curve I noticed a car catching up to us rapidly. The cars front end looked so familiar.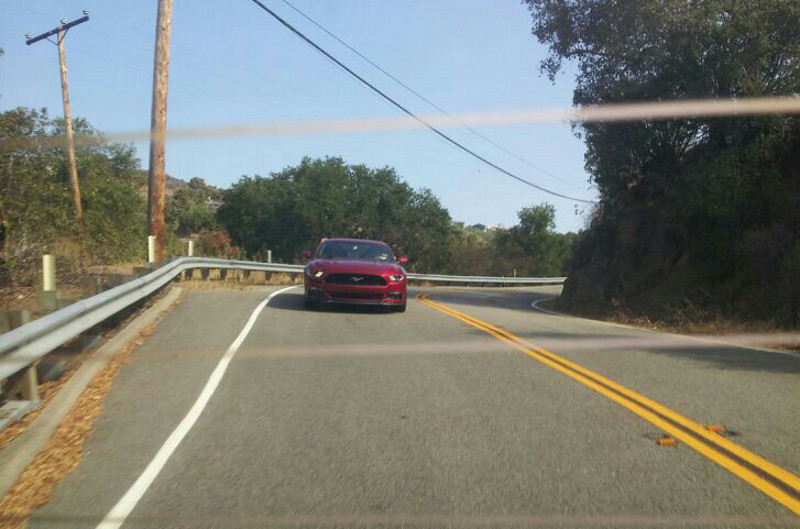 I couldn't place
the make or model, it took me a second or two to and then it hit me like a ton of bricks. It was a new 2015 Ford Mustang. I had been seeing on the web and in magazines for months. I pulled over and let him pass at the first chance that became available. As I knew that he wanted to and was able to go faster than I was, since I was driving a SUV.
The 2015 Mustang quickly disappeared down the road. I saw it at one point when I was going around a curve near the bottom of Hwy 23. It was turning south onto Hwy 1 towards Malibu. I thought that I would never see it again or have a change to get more pictures.
I was wrong, a few minutes later and a few miles south I could see the Mustang in the distance. Luckily for me he was just cruising at a slow pace down the road. It took a few miles to catch up enough to get some more pictures.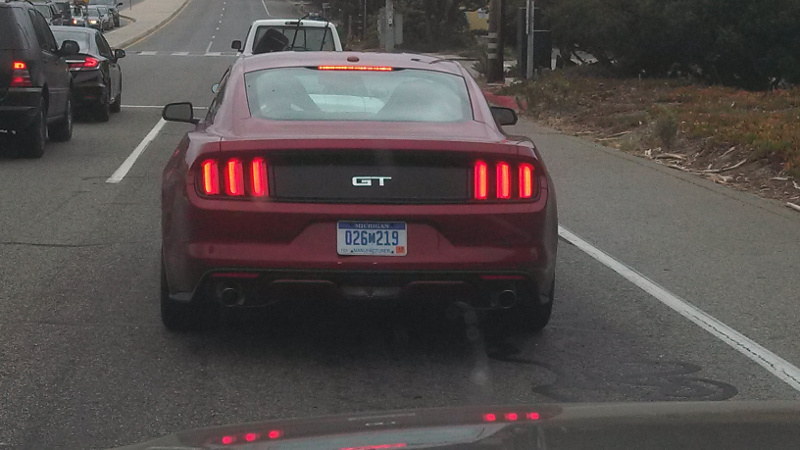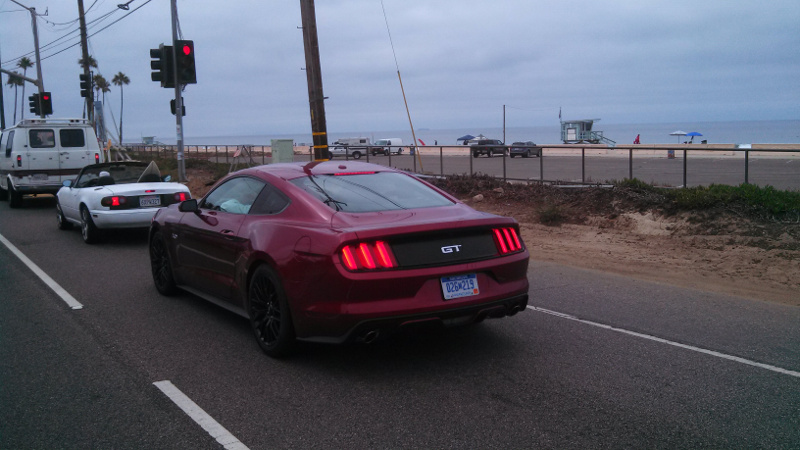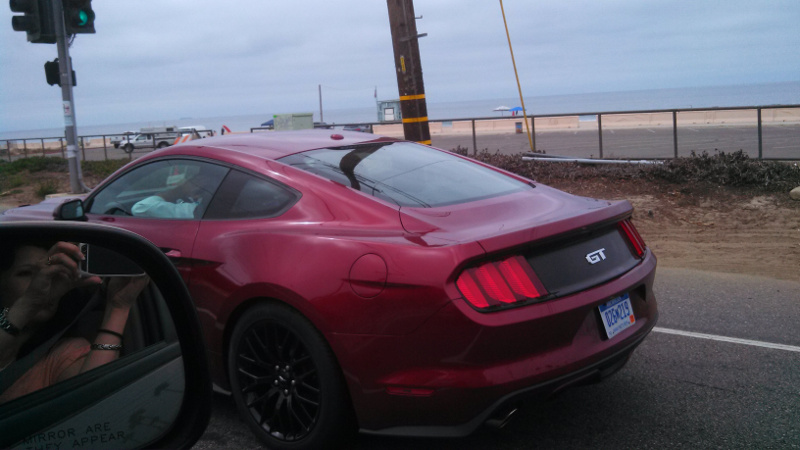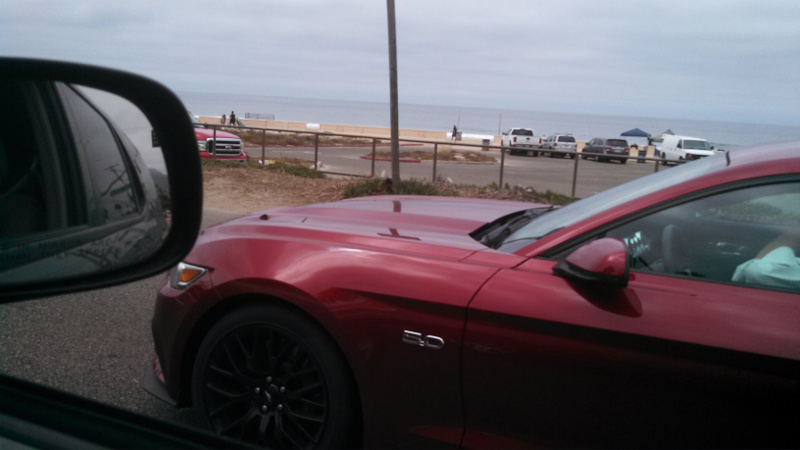 A short time later I posted the pictures on Facebook. I was quite surprised to see a post later that day from someone who knew about the Mustang and must actually work for one of the Ford Dealership where it was. He posted a picture of it parked inside a service bay. He also said the Mustang could be seen for the next few days in the same area as well as a few other close by locations.
I talked to my local dealer and they said that they had one about a week ago for just the day to learn about it. So keep your eyes open as they are among us now. Sales should start on the new 2015 Mustang in September.